Unified Threat Management (UTM) from WatchGuard is the industry's highest-performing, all-in-one network security platform. That means no compromises. Ever. This is a full-featured, take-no-prisoners, screaming-fast security appliance that scales with your business, fits in your budget, and is easy to distribute across every network you manage.
Unified Threat Management
WatchGuard's Fireware® operating system changed the game. It's the powerful foundation for all of their NGFW and UTM appliances, and it's the fastest, most reliable, most agile platform in the industry. No matter what you choose from WatchGuard, you can't get it wrong. A software license key is all it takes to open up whatever functionality you need, whenever you need it, with just a mouse click.

Fireware is designed to run full versions of the industry's leading scanning engines, for the best security in every category and at every price point. While other approaches make you sacrifice throughput for every new scanning engine you deploy, Fireware is architected for speed. In fact, Fireware is the industry's highest-performing all-in-one network security platform, delivering the fastest throughput when all scanning engines are running at full throttle.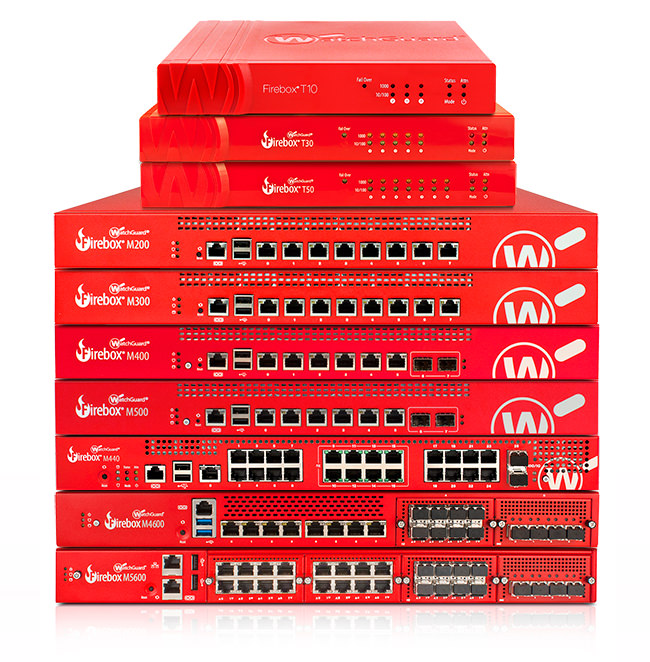 Firewalls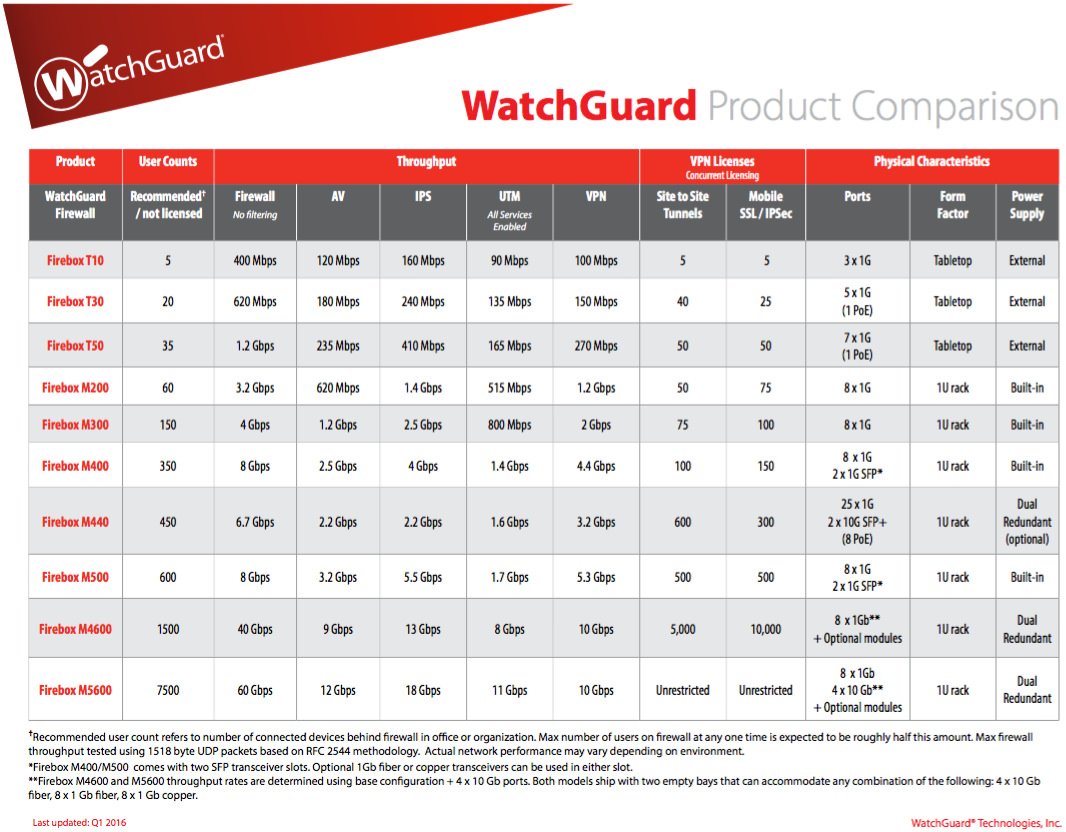 Dimension
Within six months after its first release, WatchGuard Dimension was chosen by readers of Network Computing as the Best New Product of the Year and customer demand as well as industry-wide recognition has been growing rapidly. WatchGuard Dimension brings big data visibility to network security, without the associated cost and complexity.

WatchGuard Dimension™ is a cloud-ready network security visibility solution that comes standard with WatchGuard's flagship Unified Threat Management and Next Generation Firewall platform. It provides a suite of big data visibility and reporting tools that instantly identify and distill key network security threats, issues and trends, accelerating the ability to set meaningful security policies across the network.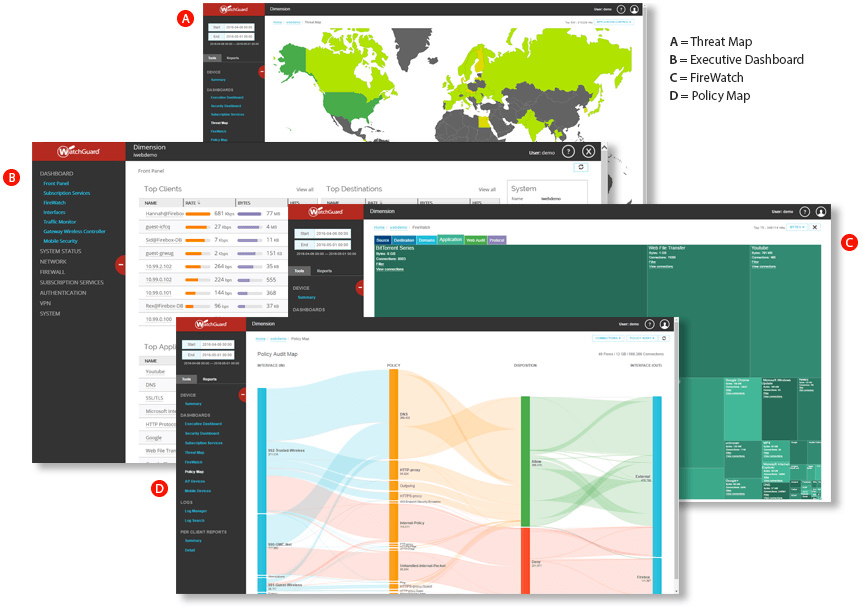 Support
Malware Killchain
WatchGuard has several methods to protect against malware and ransomware. It's important to have effective solutions at every step in the malware killchain. Watchguard offers more than one method of protection or detection at each malware killchain step.
Malware Protection Strategy
Ransomeware defense requires a three-pronged approach.
Ransomware preparation includes:
- Security awareness training for users on phishing and web browsing
- Keeping systems current with firmware/software via patching
- Effective backups that are offline, encrypted and automated along with frequent snapshots
Malware prevention includes:
- Blocking and preventing APTs (Advanced Persistent Threats) with Advanced Threat Protection
- Blocking connections back to command and control servers

Use WatchGuard solutions to protect against ransomware via full killchain coverage.

This includes detecting, blocking and then removing ransomware.

Use backups to recover from any ransomware that could not be blocked. Restore files quickly from safe backups.

Use WatchGuard technologies to help detect and block ransomware.
Malware and ransomeware killchain and Watchguard solutions
Got a question? Click anywhere on this line to send a message to us at Altaware, Inc.
WatchGuard: Best UTM Firewalls